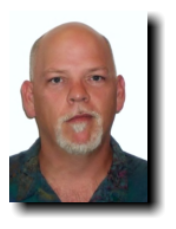 Steve Philips
Professional Trader and VSA Expert
---
Steve is based in Las Vegas Nevada where he trades Futures, Stocks and Spot Forex. Steve started trading in 2004, studying all the lagging indicators macd, elliot wave ect. In 2004 he tried day trading stocks and read the tape that traded actively with success. He then decided to catch bigger moves by swing trading.
Since 2005 he spent 8 to 12 hours a day studying and trading the markets. The same year Steve discovered TradeGuider which triggered his passion to study the markets full time. He purchased the TradeGuider software and Tom Williams' books. Tom lifted the fog and Steve was starting to read charts like sheets of music. After 6 months of intense studying and paper trading, he began to trade full time. He studied a vast array of successful traders and money management techniques and developed a playbook for specific market conditions. For the past six years.
Steve has been running a live trading room and has taught people all over the world to become successful traders. Some of his students have become hedge fund traders. This past year he has been a contributor for Jim Cramer's website. Steve is currently trading a substantially sized fund.
Steve will be with us in person for the Chicago event and take part via satellite for the other events